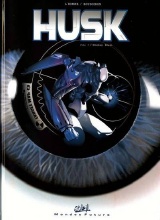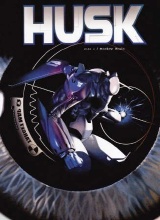 Husk #1: Husk 1
Soleil #12: Husk
By: Marvel
ISBN: 9780785148302 (112p.) (2010) Format: Hardcover, Dustjacket
In the near future, The Arnold Company has developed the Husk, fifteen-foot tall biomechanical suits that are an anatomical addition to their pilot's body. In Paris, the BMRI police brigade features a special squad of Husk pilots in charge of investigating the most dangerous criminals of their time.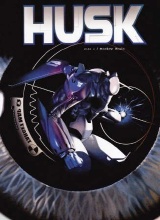 Husk #2: Husk 2
Soleil #12: Husk
By: Marvel
ISBN: 9780785148302 (112p.) (2010) Format: Hardcover, Dustjacket
If God created man in his image, and man created the Husk in his, what will the Husk create?